A Reputable Subterranean Termite Control Service Provider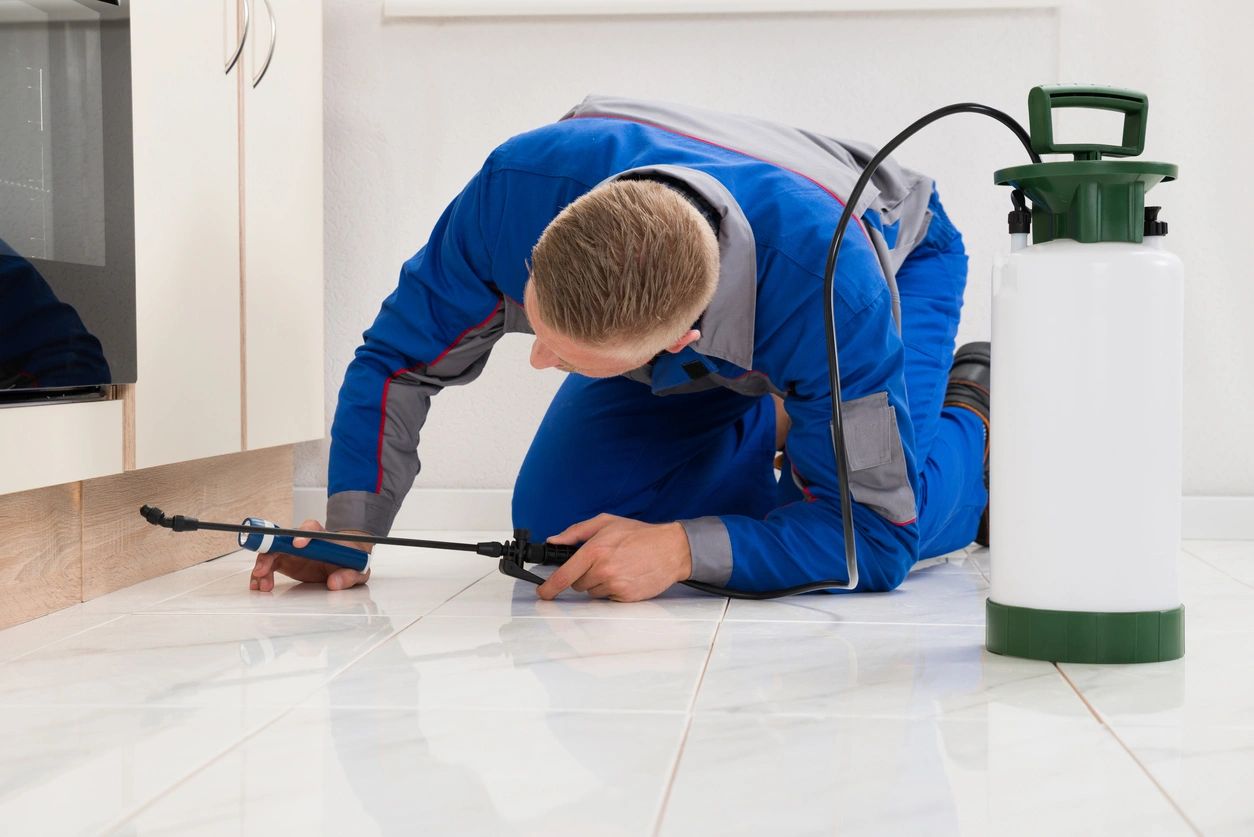 If you have subterranean termites in your building, you have four choices of control strategies:
Liquid treatments - Treat the entry points to stop them where they are getting in. (The ones in the house will die in a few days.)

Baits - Use some form of baiting program that will kill the termites (once they find the bait stations).

Mechanical barriers or alterations
Let them eat! (This is still America, and it is your house. You don't have to do anything at all!)
Which approach is best? No two situations are identical so we need to approach each situation with an open mind. Generally, we prefer traditional treatments using the most modern materials. This combination usually gives the customer excellent control and the best value for the money spent.
We have found that most people want the following:
The termites are controlled right away
The work is done professionally; it is neat and hard to detect.
Follow-up inspections and are done and additional service work is provided as needed.
We begin the process by making an appointment to inspect the building. At the property, we will take a look at the areas you are concerned about. If the problem is termites or another wood-destroying organism, we will evaluate what is needed and suggest a control strategy. We will provide you with a written quote for any work we recommend that is within the scope of our normal operations. Usually, this process takes about a half-hour to 45 minutes.
A few days after our visit, you will receive in the mail a Limited Inspection report detailing our findings and recommendations. There will be no cost to you, and you will be under no obligation.
Occasionally, we find buildings that are unusually complicated and/or difficult to treat. And some customers have special needs. In these situations, we might need to do a full Original Report before we can give a complete quote. We do charge a fee for full Original Reports. But there will never be any charge incurred without your authorization.
Our products start working immediately. . .
. . . and they continue working for years!
After 40 years of experience fighting termites, we've found that the best approach is still the traditional approach.
Service specifications are custom fitted to the building and to each unique situation. Treatment techniques are specifically chosen to be inconspicuous and to minimize inconvenience to you and your family. Follow-ups are done with annual inspections to make certain that the termites don't come back.
Once you have had a chance to review everything involved, we believe that you'll come to the same conclusion as our many other customers. When the best modern products (like Termidor®) are applied by trained professionals, our Guardian© plan protects your investment . . . safely, reliably, and consistently. You will have the peace of mind that you've selected the most effective, affordable, and time-tested solution to your termite control problem.
We guarantee it!